The Project
Parkring 12A offers five unfurnished apartments ready for occupation ranging between 65 and 127 square meters. Located at the world renown Ringstraße, an elegant boulevard encircling the city's center, Parkring 12A is within walking distance to the most important cultural institutions. All residences consist of two to three rooms and enable great views on Palais Coburg.
Situated on the seventh floor of the Vienna Marriott Hotel, apartment owners of Parkring 12A benefit from the hotel's services including the wellness area, fitness club, and other bespoken services available 24/7.
Smart Fit-OUTS
At Parkring 12A, we follow an approach that has been implemented with particular care in order to create a level of comfort that will set the tone for many years to come.
Quality in every Detail
Intelligent building services, such as automated temperature control via underfloor heating and ceiling cooling, sophisticated bathroom concepts, and WCs fitted with the latest sanitary technology. Practical details, including an intelligent shading system that can be adjusted at the touch of a button, and generously proportioned basement storage units with power outlets, take countless requirements of contemporary living into account.
Naturally, all of the materials used have been carefully selected, from the high-quality wood flooring to modern, relaxed Italian stone tiles in a selection of colours.
Smart comfort
for laid-back living
Parkring 12A is a residential development that practically reads your mind and fulfils every wish – leaving you free to relax at home and enjoy the exclusive living environment and beautiful views, without needing to bother with annoying details. At Parkring 12A, a range of smart features ensure all-round personal comfort.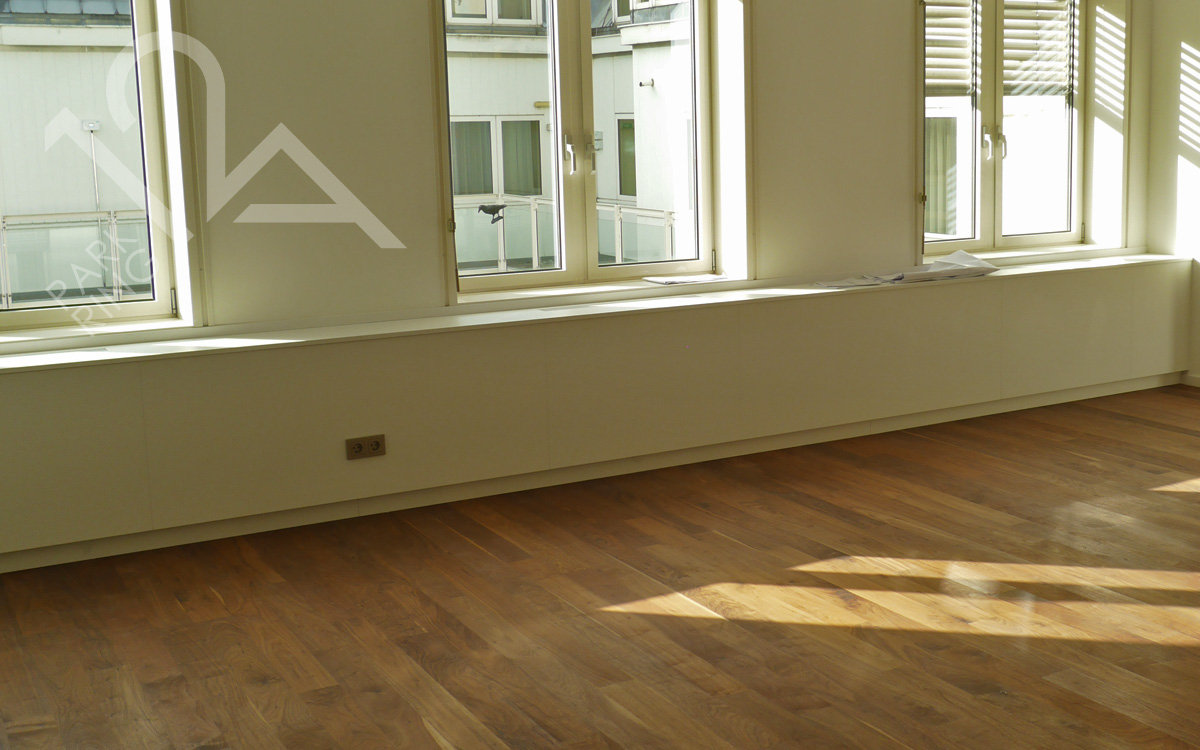 Highlights
Smart sanitary solutions
•
Underfloor heating in all bathrooms
•
High-quality wooden floors
•
Exclusive tiling
•
Electrical panels
Highest quality of life
Vienna's modern infrastructure plus countless green spaces such as the Stadtpark, a distinct urban bustle, cozy cafes and nearby vineyards, help create a favorable environment. Rich in architectural ensembles, including baroque castles and gardens, the late 19th century Ringstraße is lined with grand buildings, monuments and parks.
In the heart of Europe
Vienna was once the capital of the so-called Danube Monarchy. Located in the heart of the continent Austria later became an important hub between Old and New Europe. Even today, it remains the gateway to the CEE Region.
GET IN TOUCH
Do not miss the opportunity to call one of these exclusive apartments home. Parkring 12A will be offering the utmost service within the most prestigious and internationally recognized address in Vienna. We will be pleased to show you the advantages of our apartments in person, and look forward to receiving your enquiry.